COMMUNIST TYRANNY IN AMERICA? WHAT WE MUST KNOW AND DO
International News Analysis Today

October 26, 2009
By Toby Westerman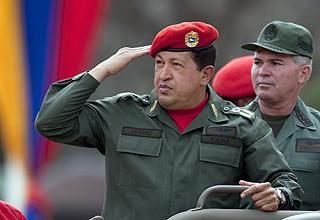 There is the very real danger that a Communist tyranny could be coming to America. The key elements already are beginning to come into place: an attempt to concentrate power in the hands of the central government, the ongoing attack on the private sector, and the use of intimidation against all important media opposition. This same process occurred in Venezuela in 1999 after the election of Hugo Chavez. Today, Chavez is a virtual Marxist dictator.
While the United States certainly is not in the same position as Venezuela when Chavez was elected, all freedom loving Americans should be very wary of how mid-term elections in 2010 will be conducted, or if some "emergency" delays or prevents the midterm vote. Communists and "internationalists" -- a new name for the same ideology -- are elitists. They view themselves as the bearers of truth and righteousness, and, as a result, are intolerant of any opposition from Fox News to the U.S. Chamber of Commerce.
Vital to the enduring success of any elected Communist government is the certainty that the opposition will never again gain power.
The Marxist ruler of Ecuador (and Chavez clone), Rafael Correa, has recently stated his Communist government would never relinquish power. Chavez himself has made similar statements, as has another Chavez clone, Evo Morales of Bolivia.
Chavez, who initiated the latest Communist drive in Latin America, is much admired among many in the Obama administration, especially by Bill Ayers who helped launch Obama's political career. There is the very real danger that Chavez's admirers may attempt to carry over not only the ideology but also the authoritarian lessons from Venezuela to the United States.
The latest in a series of attacks on private property and freedom of speech is being mounted against the Internet. The Obama administration's push for "network neutrality" is a thinly veiled attempt by the federal government to push out private investment and gain complete control of the last unregulated source of information. Leading the push to destroy the Internet as we know it is Susan Crawford, the so-called Internet Czar, who is an admirer of Mao Zedong.
The Internet Freedom Coalition is leading the fight against this threat.
The presence of Communists or Communist sympathizers in the Obama administration is by now well known. There is, however, little public outcry. Imagine if instead of Communist, the term Nazi was applied, or, instead of Mao, the name Adolf Hitler was used.
The left has adroitly dulled our reaction to the word Communist and what it means to human life. It is a lesson we must learn from others very quickly, or we ourselves will learn about the terror, imprisonment, and death which are essential ingredients of the Communist system.
An estimated one hundred million people died from the time of the 1917 Bolshevik revolution in Russia to the collapse of the Soviet Union in 1991.
And they are still dying. In prisons in Cuba, at the hands of pro-government gangs in Venezuela, in ambushes and bombings unleashed by Marxist guerrillas across Latin America (including Mexico) as well as in the Philippines and India.
Death is essential to Communist rule. Vladimir Lenin, the founder of the Bolshevik revolution, knew it and he initiated a reign of terror. In the first few months following the Communist seizure of power in Russia, Lenin killed more political enemies that did the Czars in the previous 100 years.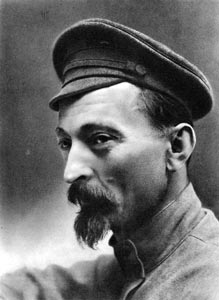 Lenin established a secret police to protect his revolution, the All-Russian Extraordinary Commission for Combating Counter-Revolution and Sabotage, best known by its Russian abbreviation, Cheka. Lenin put in charge of this newly founded organization Felix Dzerzhinsky, a committed Communist revolutionary who called for "hard men without pity" to fill the ranks of the Cheka.
Every Communist revolution since 1917 has brought forth other "men [and women] without pity." From China to Cuba, and now to Venezuela and other nations in Latin America and beyond, the pitiless are again on the march, but this time some of the Communist revolutionaries are in American government.
In a sense this has happened before. During the Roosevelt administration, Soviet agents held high positions in the government. Alger Hiss was a key adviser to Roosevelt and the first General Secretary of the United Nations at its founding in 1945. So was Harry Dexter White who guided the founding of the International Monetary Fund and the World Bank, as was Lauchlin Currie was a key figure in misdirecting our policy in China before Mao's defeat of Nationalist leader Chiang Kai-Shek.
While Hiss, White, Currie, and others were Soviet agents, they did not directly attack the freedoms of U.S. citizens as is being done today.
Americans at all levels of society must realize what being a Communist really means, both now and historically.
Ignorance of the history of Communism is dangerous to those who hope to keep their God-given freedom, while it is shameful to neglect the memory of the millions who died because of this evil ideology.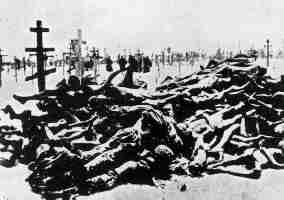 There are efforts to change this situation. Dr. Lee Edwards, chairman of The Victims of Communism Memorial Foundation has told International News Analysis Today that his group is working with U.S. school teachers to provide a deeper understanding of the damage done to humanity by Communist tyranny. Edwards stated that teachers are open to his organization's efforts.
There is hope, but we as a people must be alert, informed, and act reasonably upon the facts as they are discovered - no matter where they lead.
It is time to challenge the lies, READ: Lies, Terror, and the Rise of the Neo-Communist Empire: Origins and Direction, order from www.inatoday.com or go to your favorite online book seller (locate by title).
---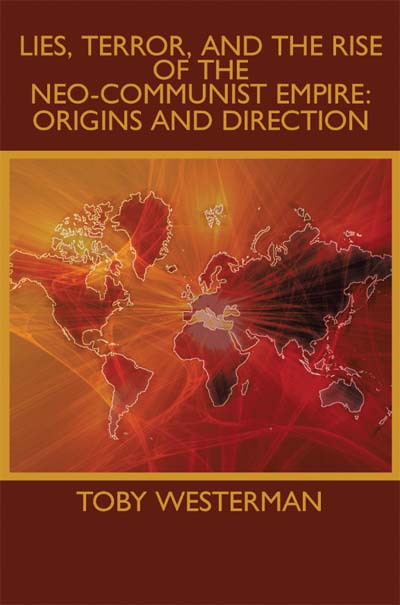 WHAT REVIEWERS SAY: "FAST-PACED AND HIGHLY READABLE"; "PROVIDES A BROAD, ENCOMPASSING PANORAMA..."; "IF YOU ARE INTERESTED IN HOW WE GOT TO THE POINT WE ARE TODAY...THIS IS THE BOOK YOU MUST READ."
LIES, TERROR, AND THE RISE OF THE NEO-COMMUNIST EMPIRE: ORIGINS AND DIRECTION,&nbsp
By Toby Westerman.
The author reveals the origins and direction of the terror alliance between militant Islam, resurgent neo-communist nations and revolutionary groups. This work focuses on questions the media dare not ask, including: Who controls Russia? Did the Cold War really end? Is it possible to negotiate with radical Islam? How does radical Islam work with neo-communist nations and rebel groups? What does history teach us? Westerman's book is essential reading for these times.

[TO ORDER, EITHER CLICK TITLE, OR SEND YOUR CHECK FOR $29.95 TO:
INTERNATIONAL NEWS ANALYSIS
2364 JACKSON ST. #171
STOUGHTON, WI 53589]
---
PLEASE HELP US DO THE RESEARCH AND PROVIDE THE BOOKS AND REPORTS THAT OTHERS CANNOT OR WILL NOT PRESENT TO YOU. YOUR HELP IS VITAL AND APPRECIATED. PLEASE CONTRIBUTE TODAY TO OUR PARENT CORPORATION, INTERNATIONAL NEWS ANALYSIS INSTITUTE CORP, A 501 (C) 3 ORGANIZATION.

WE DEPEND ON YOUR SUPPORT.
OR
MAIL TO:
2364 JACKSON ST. #171
STOUGHTON, WI 53589
---
Add your name to our Exclusive Reports email list:
Email us at inatoday@verizon.net
---
Mr. Toby Westerman, author of LIES, TERROR, AND THE RISE OF THE NEO-COMMUNIST EMPIRE: ORIGINS AND DIRECTION, is the editor and publisher of International News Analysis Today (www.inatoday.com).
International News Analysis
(Copyright 2009)
Return to INA TODAY.com homepage