International News Analysis -- Today
YOUR SOURCE FOR NEWS AND ANALYSIS SINCE 1996
International News Analysis
MOSCOW'S MOVE IN LATIN AMERICA
April 30, 2014
By Toby Westerman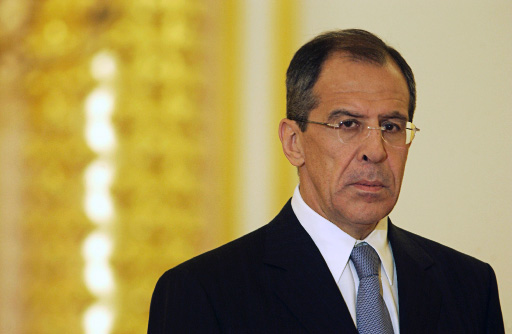 As the Ukraine simmers to a boil, Moscow is now stirring the pot in Latin America.
Neglected by the United States since the end of the Cold War, Latin America is receiving significant attention from China and Russia. The recent visit of Russia's Foreign Minister, Sergei Lavrov, is the latest episode in Moscow's ongoing adventure in Latin America.
Moscow has chosen to give particular attention to ties with two already close allies in the Latin American region, Nicaragua and Cuba. In Nicaragua, Daniel Ortega led his nation first into the Soviet camp during the Cold War, and then into an alliance with Moscow. Ortega first came to power after the Sandinista revolution in1979 and ruled until defeated in democratic elections in 1990. He again gained power when reelected president in 2007. Cuba has been Communist since Fidel Castro's victorious entry into Havana on January 1, 1959.
Both nations have received large amounts of aid from Moscow and periodically act as runways for visiting Russian bombers.
Lavrov first arrived in Cuba. In anticipation of his arrival, the Russian press described Russian-Cuban relations as on the "highest level" and the two nations as "longtime friends and reliable partners." The Russian news agency RIA Novosti referred to Cuba using the phrase "'island of freedom.'"
Reports describe the agreements reached between Russia and Cuba as in the areas of civilian aviation, transport, energy, telecommunications and measures to further increase Russian tourism to Cuba.
Lavrov met with Raul Castro and other top Cuban officials regarding "regional" and "international" issures. Cuba, like Nicaragua, is a firm supporter of Russian foreign policy at the United Nations. The current crisis in Ukraine being no exception.
Cuba is not only a loyal client state to Russia, but also shares information gathered by its very effective espionage network, including the electronic spy system set up during the Soviet era, with Moscow.
Cuba has been Moscow's faithful ally since Fidel Castro took the island into the Communist camp shortly after his revolution. The Cuban Communist system is the inspiration for the overtly or thinly veiled Marxist states of Venezuela, Bolivia, Ecuador, and Nicaragua.
Lavrov described Russia's relations with Nicaragua in terms of "true friendship," "brotherhood," and "strategic partnership."
Agreements between Nicaragua and Russia are in the social, economic, and military areas. Nicaragua is looking to Russia for assistance in constructing the China-backed canal cutting through the country and which will rival the Panama Canal.
Russia will aid the modernization of the Nicaraguan navy. Nicaragua could conceivably use its vessels in a dispute over islands also claimed by Colombia, although an international court has already favored Colombia.
The Russian Foreign Ministry denies that it has any intention of establishing bases in the region. Russia's close cooperation with Cuba and Nicaragua, and Cuba's status as a virtual spy base for Moscow, makes these two Latin nations de facto Russian military outposts.
As Russia projects its power and influence into the Latin American region, America's response is as anemic as it has been elsewhere. The Fourth Fleet, reactivated in 2008 and given the task of patrolling South American waters, has been hollowed out by military cutbacks.
See also: Did China Buy Nicaragua
or use our snail mail address:
International News Analysis #171
2364 Jackson St., Stoughton, WI 53589
Mr. Westerman is the editor/publisher of International News Analysis Today (www.inatoday.com.).
---
International News Analysis
(Copyright 2014)
Return to INA TODAY.com homepage